Were you looking for the user? If so, here he is.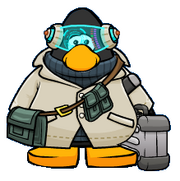 Techman is the most recent dude in "The Stickman Series" found in the episode, "
The Case of Missingnoitis"!
Things to know about Techman!
---
He likes pokemon...
He likes to show everyone he is an expert tech dude.